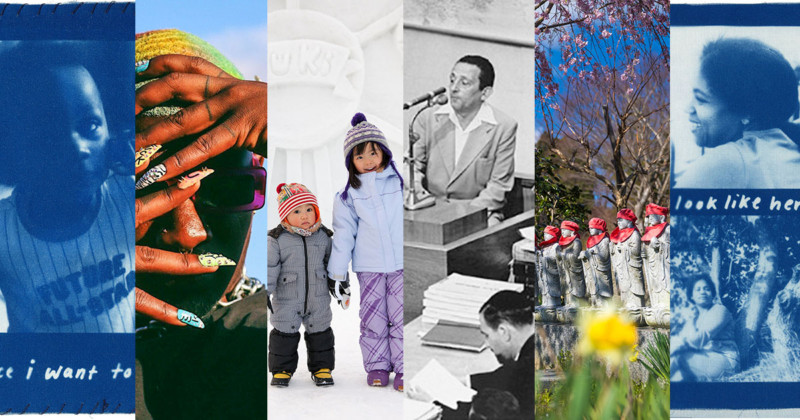 Every Sunday, we bring together a collection of easy-reading articles from analytical to how-to to photo-features in no particular order that did not make our regular daily coverage. Enjoy!
---
Japan's 2011 Tsunami, Then and Now – in Pictures – The Guardian
Embed from Getty Images
In 2011 one of the most powerful earthquakes created a devastating tsunami that killed over 18,000 people in Japan. It also caused life-threatening meltdowns at the Fukushima Daiichi nuclear plant.
A Getty lensman shows the before and after pictures in seventeen different locations to give you an idea of the incredible devastation the tsunami left behind.
---
Black Photographers Speak From Behind 'The Black Shutter' – NPR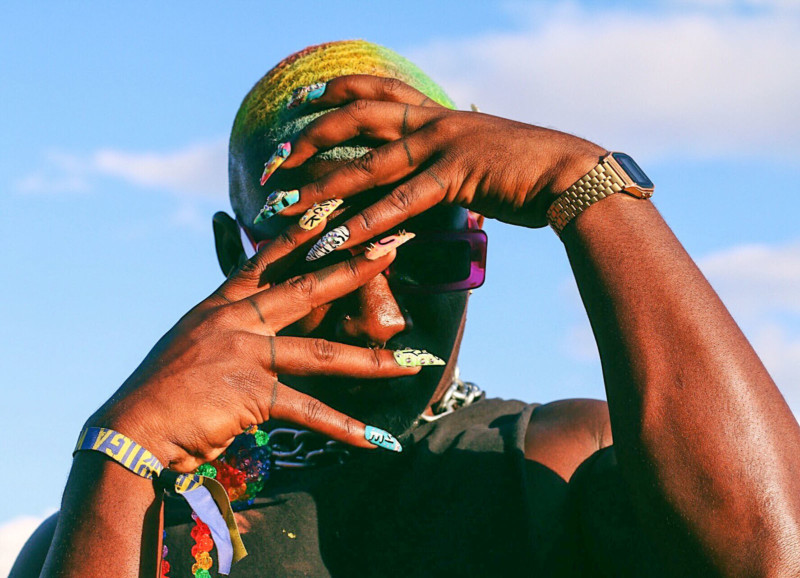 The Black Shutter Podcast wants to bring attention to creatives who have been left out of the picture: Black photographers, filmmakers, and editors.
The show, which started in March 2020, has already put out 28 conversations with Black photographers in photojournalism, fashion, documentary and portraiture. New episodes are produced every other Wednesday.
"The term 'Black shutter' is how Black photographers see the world," says co-creator Idris Talib Solomon to NPR. "So, any Black person with a camera has a Black shutter because you document the world the way that you see it based on your lived experiences."
---
Photos by Jewish Artist Who Documented Ghetto in Nazi-occupied Poland Gifted to Museum of Fine Arts Boston – Hyperallergic

The Museum of Fine Arts, Boston (MFA) announced a gift of 48 silver gelatin prints by Henryk Ross, donated by photography collector and gallerist Howard Greenberg.
Henryk Ross, a photojournalist for the Polish press, and his wife were confined by the Nazis to the Lodz Ghetto in 1940. Put to work by the Nazi regime, Ross was assigned to illustrate the productivity and efficiency of the ghetto and make identification cards for registered workers.
At the same time, the photographs that Ross took in secret documented the ghetto's deplorable and steadily deteriorating living conditions and the deportations of residents to extermination camps at Chelmno and Auschwitz.
When the Nazis ordered the final liquidation of the Lodz Ghetto in 1944, Ross buried a box of his negatives in the ground. Three months after the Russian Red Army liberated the ghetto in January 1945, he excavated the box.
---
The 21 Best Images White House Photographers Captured During Biden's First 50 days – Business Insider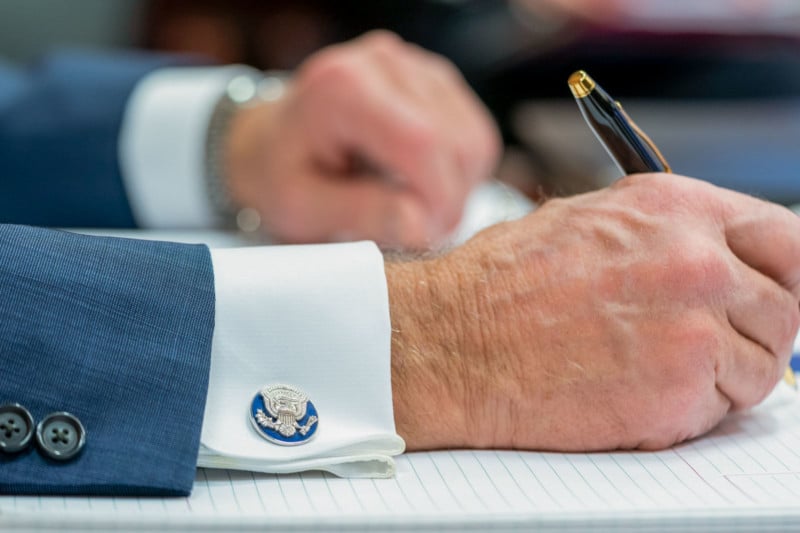 President Joe Biden entered the White House under challenging times—pandemic, vaccine roll-out, violence in the Capitol, and racial confrontations.
The white house staff photographers headed by Adam Schultz offer a view of the inside workings of the West Wing and beyond to show the general public the Biden administration's operations.
Quiz: How many chief official White House photographers have there been before Adam Schultz?
Answer: 12. The first chief official White House photographer was Cecil W. Stoughton (1961-63), appointed by John F. Kennedy. Previously, official photographs had been taken by random military photographers.
---
The Wild North: Snapshots of Life and Landscapes in Tohoku, Japan – National Geographic UK
In the ten years since a tsunami ripped through Japan, Tohoku has rebuilt itself from the ground up. The Tohoku region consists of the northeastern portion of Honshu, the largest island of Japan.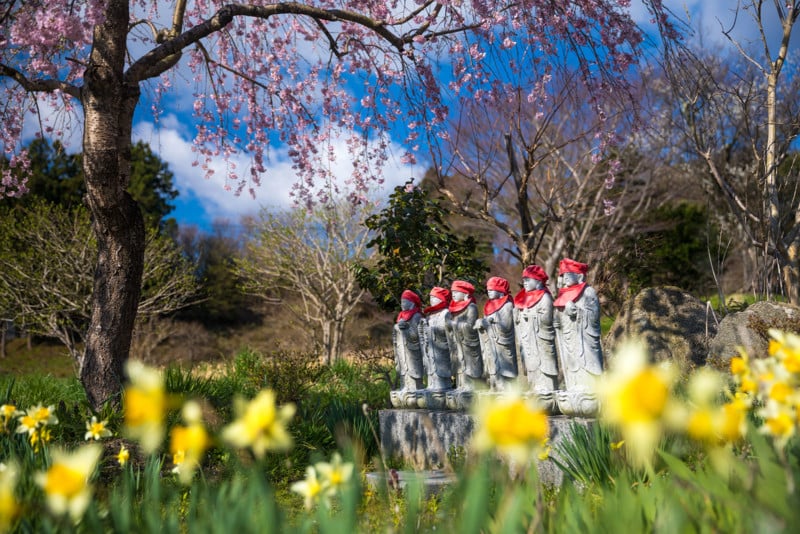 Mother Nature healed scarred landscapes, and people helped each other to come out smiling. The photos at the link above show a thriving region ripe for exploration.
---
No One Puts Irving Penn In A Corner – The Making of The Master Photographer
Alex Kilbee, a portrait photographer from the UK, has a YouTube channel, The Photographic Eye, where he likes to talk about photographers rather than equipment. The below episode is about Irving Penn's corner portraits.
In the late 1940s, Irving Penn came up with the idea of shooting portraits in a corner. Two studio flats were joined together to create an angle less than 90 degrees, and the floor was covered with old carpeting. Some subjects leaned on the walls, and others pushed on them. Many subjects found it challenging to pose in this tight space.
Penn's corner portraits featured illustrious sitters like Noel Coward, the Duchess of Windsor, Marcel Duchamp, Joe Louis, Duke Ellington, and Truman Capote all kind of squeezed into this claustrophobic space.
"When actress Marlene Dietrich came to be photographed by Penn, she walked in and immediately told Penn where to put the lights, how to compose a photograph and how she was going to pose," says Kilbee.
"Now look," Penn told Dietrich. "In this experience, you will be Dietrich, and I will be the photographer."
Dietrich was not at all pleased with Penn's response but still went along with the session. Check out the 9-minute video above to see if you like Dietrich's and other portraits that Penn produced in this unusual space.
---
AP Week in Pictures: Latin America and Caribbean – AP News
This photo gallery highlights some of the most compelling images made or published by Associated Press photographers in Latin America and Caribbean from March 11, 2021 – March 18, 2021.
---
When Magnum Photos' Fabled Archive Went Online, It Opened Pandora's Box. What Happens When Sensitive Images Fall into the Wrong Hands?  – Artnet
David Alan Harvey has resigned from Magnum Photos. However, the archive is still under scrutiny. In 2011 Magnum put its entire catalog online. At that time, there was very little checking of the images and keywords for offensive material.
Magnum is now thoroughly reviewing its entire archive. They have finished reviewing a fifth of the images and removed 138 keywords. Over 3,500 images have been marked for removal to a separate library owing to their sensitivity. The whole process of vetting the archive will probably continue till the end of the year.
---
Why Would Anyone Buy Crypto Art – Let Alone Spend Millions on What's Essentially a Link to a JPEG File? – The Conversation
was on CNBC this morning to talk about the sale and what it means for digital art and NFT's in general 👍👍👍https://t.co/aqYKaszrTr

— beeple (@beeple) March 12, 2021
Embed from Getty Images
Maurizio Cattelan sold a banana taped to a wall for six figures, twice. Maybe the buyers valued the story and drama around the work and wanted the bragging rights.
A JPG file made by a digital artist, Mike Winkelmann, known as Beeple, sold on March 11 for $69.3 million by Christie's auction house.
Would you buy Crypto Art or only art that you can hang on your wall? Let us know in the comments below.
Check out
What is an NFT and Why Should Photographers Care?
---
'Revealing' the Unseen CoronaVirus on Photographs – BBC
Nicola Muirhead is a documentary photographer and visual storyteller from the island of Bermuda and also spends time in London, England.
When the pandemic hit, she initially started photographing the people and places around her.
However, she wanted somehow to show the virus or its results in the photos. So, she literally started disinfecting the photos with hand sanitizer and bleach.
"The results varied for each Polaroid; some images morphed into dreamlike paintings while others turned into lucid swirls of color," she writes in The Washington Post. "Many appeared almost apocalyptic and dystopian, mirroring the intensity and volatility of the world under the pressure of the coronavirus outbreak."
---
Vanessa Leroy Once Used Daydreaming to Escape. Now, It's the Heart of Her Photography – NPR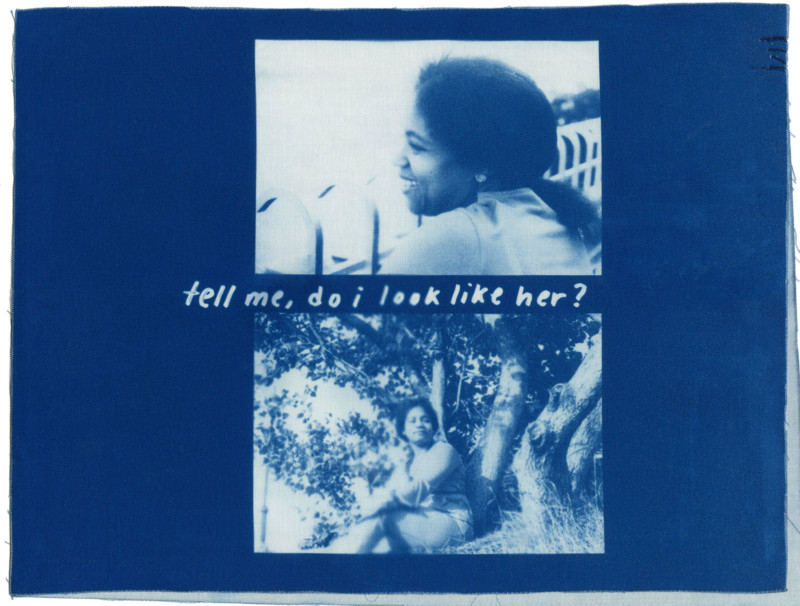 Vanessa Leroy (b. 1996) is a photographer currently completing her Bachelor of Fine Arts in Photography at the Massachusetts College of Art and Design.
Leroy photographed a racial justice protest in 2014 when she realized she wanted to be a photographer. She photographed a helicopter on that day which has become part of a handmade book using cyanotypes titled there's a place i want to take you. The book describes her experiences of Black childhood.
"There are two classes I was taking at the time that inspired my use of cyanotypes, the first was a class about time-based artwork, and the second was a class where we had a section that included making cyanotypes," Leroy tells PetaPixel. "This project is largely about the passage of time, and for me, the color blue represents memories, melancholy, nostalgia, and dreams.
"So, I leaned into using cyanotypes as a tool to bridge past photographs I've made, childhood diary entries, and archival family images. I want to lead the viewer through a journey with me, and I believe that the deep blue of cyanotypes allows for thoughtful access into the dream space I've created."
---
How to Make Money With Stock Photography – JotForm
Five valuable tips to start making money with stock photography. Two of them are (1.) Think like a client and (2.) Specialize in a niche.
---
Magnum Photographer Eve Arnold Believed Photography Should be Affordable, so her Estate is Releasing Posters of 'Iconic and Unseen' Work for just £30 (~$42) – Art Critique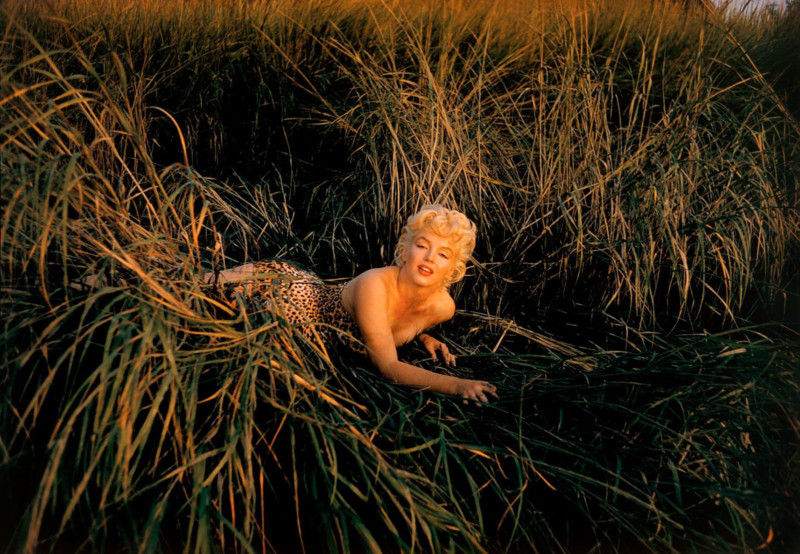 Eve Arnold's grandson, Michael Arnold, currently manages the archive. When he thought about his grandmother's quote (below), he decided to make an affordable collection of posters for only £30 each.
I would prefer photography to be a folk art – cheap and available to everybody, rather than elevated to mandarin proportions created through an artificial scarcity. — Eve Arnold
The poster collection of fifteen iconic images, some of which are unseen, have been carefully chosen to capture the diversity of Eve Arnold's powerful work and present the first collection of 16×20 prints.
Michael Arnold remembered a story that his grandmother told him about how she wanted students to afford her work, and she sold prints to them at a discounted rate. Later on, she would discover that art dealers had bought them to sell for a profit.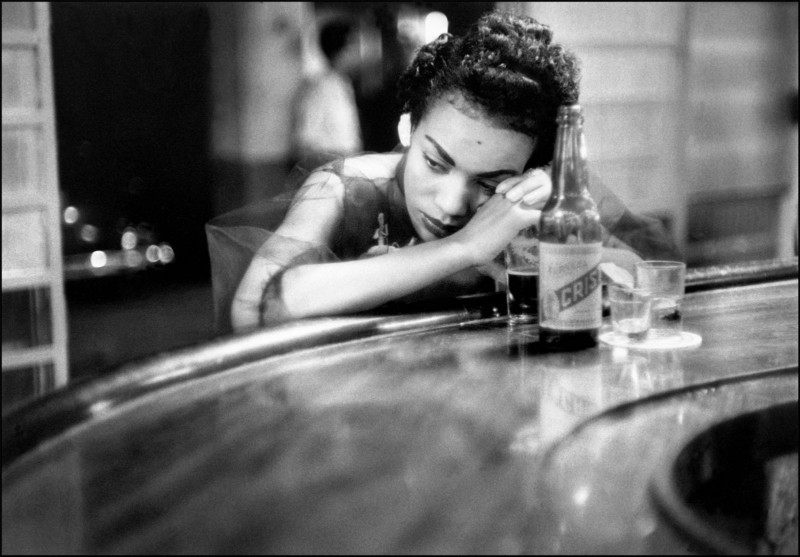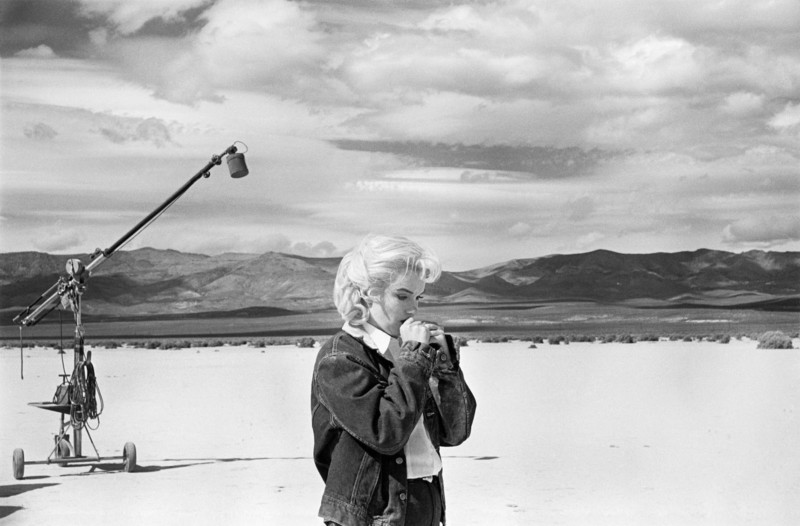 Arnold shot about 250,000 photos in her time, but only 2-3,000 have been digitized, so there could be more unseen images in the archives.
The poster collection can be found at evearnold.com/posters
---
Why I Like This Photo – Joel Grimes
For me, a successful portrait, one that draws you into the image and makes you want to stop and explore the subject, is paramount. It is the driving force that has kept me in the game all these years. I set out to do this with all sorts of different elements from the background choice, subject placement, choice of lens, and without question, I am a stickler for my lighting. I look to build drama that takes an image one step from reality and into the realm of fantasy.
My job as a creative artist is to not only fulfill my vision but make the subject, or client, stop and say, 'That is the best picture ever taken of me.' I believe I am successful because, in the end, I make extraordinary subjects even more remarkable by creating what I call that larger-than-life superhero look.
The light that strikes my subjects is not an accident but very controlled and thought out. Build an emotional impact to your viewer, and you will make them stop and take notice.
For this image of Olympian Hope Solo, I used three strobe lights. I used two edge lights from the sides to create the gritty highlights on her face and body. I then placed one light that is directly over the camera. I call this the mood light because if I keep the power output low, this creates the value between the two edge lights. Too dark, and it will be unflattering. Too bright, and it will start to look like a beauty-fashion shoot and take away the drama. It is a fine line between two different results.
Notice that the subject's composition is in the rule of thirds, and the background has the use of a forced prospect that leads you to the subject. If you look closely, you will notice all sorts of triangles happening, the three birds, the sky, and the stadium on both the left and right. All this is very intentional.
I believe the camera I used for this image was the Canon 5DSR, and the lens was my Canon EF 24-70mm f/2.8L II USM. The focal length on the lens was set to 24mm. That is my favorite go-to sweet spot when I am photographing athletes. For the modifiers, I used two 36×48 (3×4) Westcott softboxes with grids for the edge lights, and for the overhead light, I used the Westcott 5ft Octabank.
I shot this image for a client, which was one of many pictures of high-profile athletes I did for their campaign. If I recall correctly, I received a total of fifteen minutes to pull off five different shots of Hope. Not surprisingly, this is very typical for this type of shoot and a level of pressure I have been dealing with for most of my career. I typically have my vision clearly defined ahead of time. There is no time fiddling around on set being indecisive about what you are doing. My confidence isn't a product of a brilliant creative genius. It comes from repeating the process so often I can do it in my sleep.
I am often asked how I worked my way into photographing ad campaigns with high-profile athletes and subjects. One secret is I typically create fifty nonpaying self-assignments a year, practicing my craft and building my brand. This commitment takes a vast about of time, expense, and energy. But nothing takes the place of practice and repeating the process over and over. When I started concentrating on athletes, I grabbed any subject I could find. My guess is by the time I was shooting subjects like Hope Solo, I had gone through at least 1000 athletes repeating the process over and over. Repeat the process a thousand times, and you will become an expert at anything.
Joel Grimes has worked for many of the top advertising agencies across the globe for over 26 years. His assignments have taken him to every state across the USA and over fifty countries. In 1992, his first coffee table book, "Navajo, Portrait of a Nation," led to an eighteen-month solo exhibit at the Smithsonian American History museum. He is a Canon Explorers of Light and will team up with fellow Explorer Roberto Valenzuela to conduct The Photo Creators Workshop in Tucson, AZ., from May 3-6, 2021.
---
Quiz of the Week:
Sony introduced a new 50mm f/1.2 G Master prime lens this week. This answers some of the questions that have been raised in the past, whether the E-mounts can handle fast lenses and whether it was designed for full-frame, a question raised by Leica's head of professional products, Stephan Schultz.
How many total E-mount Sony lenses are there?
(1.) 39
(2.) 82
(3.) 60
Answer: Check out the first line here.
The top three mirrorless full frame cameras brands all have a 50mm, f/1.2 lens: Canon RF 50mm f/1.2 L USM,  Nikon NIKKOR Z 50mm f/1.2 S and Sony 50mm f/1.2 G-Master.
(1.) Which is the heaviest (at 2/3 lbs. more than the lightest)?
(2.) Which is the lightest?
Hint: The Canon is neither.
Answer: Check out just below the illustration of the arrangement of the lens elements here.
---
Quote of the Week (or a Previous Week)
I have been poor, and I wanted to document poverty; I had lost a child and I was obsessed with birth; I was interested in politics and I wanted to know how it affected our lives; I am a woman and I wanted to know about women.–  Eve Arnold (the first woman to be admitted to Magnum Photos in 1951.)
Eve Arnold (1912-2012) was born Eve Cohen in Philadelphia, Pennsylvania, to immigrant Russian-Jewish parents, who fled to America to escape persecution. Her parents did not like Arnold's abandoning medicine to pursue photography. In the late 1940s, she took a masterclass from Harper's Bazaar art director Alexey Brodovitch at the New School for Social Research which launched her photographic career using a gifted Rolleicord.
---
To see an archive of past issues of Great Reads in Photography, click here.
---
We welcome comments as well as suggestions. As we cannot possibly cover each and every source, if you see something interesting in your reading or local newspaper anywhere in the world, kindly forward the link to us here. ALL messages will be personally acknowledged.
---
About the author: Phil Mistry is a photographer and teacher based in Atlanta, GA. He started one of the first digital camera classes in New York City at The International Center of Photography in the 90s. He was the director and teacher for Sony/Popular Photography magazine's Digital Days Workshops. You can reach him via email here.
---
Image credits: All photographs as credited and used with permission from the photographers or agencies.