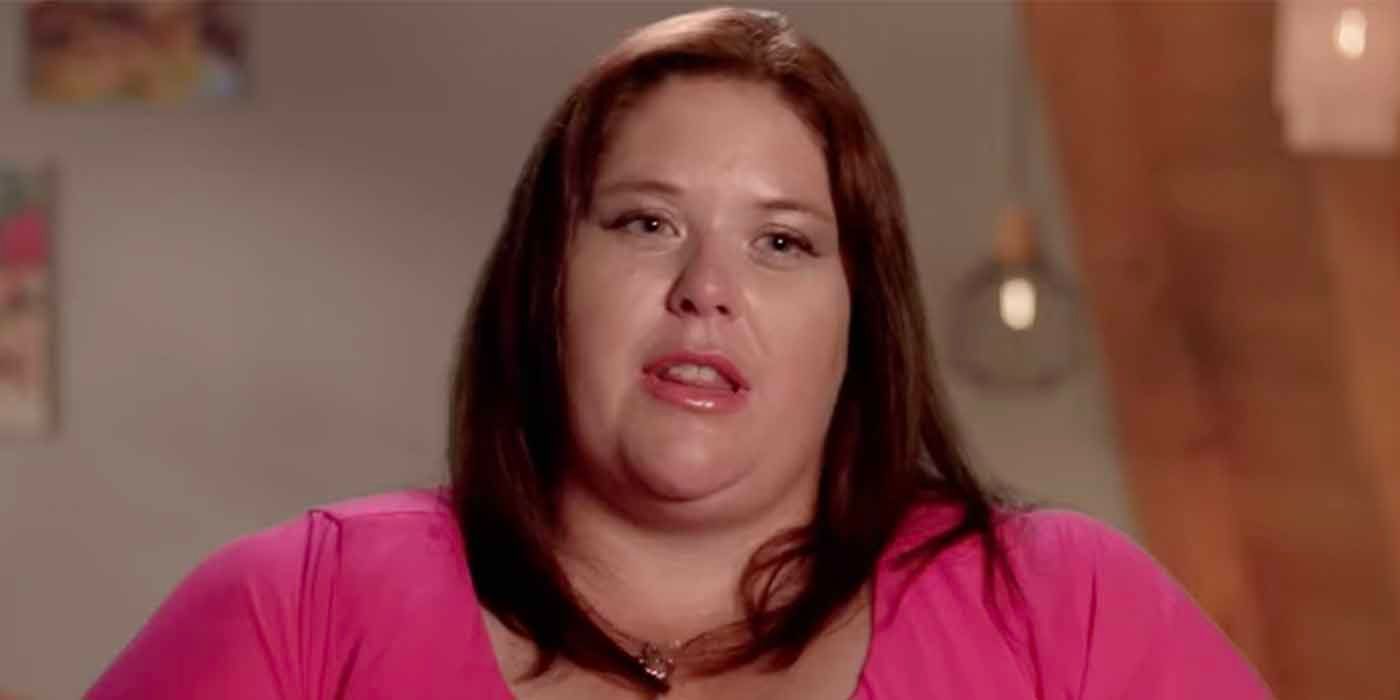 Ella's Parents Called Out For Comments About Dubai
90 Day Fiancé: Before The 90 Days viewers already called out Ella for being selfish, and her parents are not helping audiences warm up to her story.
Ella Johnson is heartbroken from the knowledge that she might not get a visit from her boyfriend, Johnny, on 90 Day Fiancé: Before The 90 Days, but many viewers are unhappy with how her parents responded to the idea of her traveling to Dubai to see him. Since Johnny is hesitant about traveling to the United States during a pandemic, Ella proposed the idea to her parents on their ranch in Idaho that she meet Johnny in Dubai instead. However, Ella's parents were quick to slam Dubai with logic that many 90 Day Fiancé fans thought was a double standard.
Ella's online boyfriend, Johnny, planned to visit her for several months to explore their relationship in person and see if they are compatible for marriage. When his visa to Singapore, where he planned to quarantine before flying over, was denied, he voiced that his next choice would be to spend two weeks in Dubai before flying over. However, Johnny is uncertain if he should come during the pandemic since his son and parents rely on him for money and he doesn't want to risk his health. A tearful Ella demanded that Johnny put her first, which her parents agreed with. However, Ella's parents were immediately unhappy when she brought up the idea of meeting up with Johnny in Dubai. They voiced that it was unsafe for their daughter, even though they thought Johnny's concerns about flying to Idaho during a pandemic were unfounded.
Related: 90 Day Fiancé: Why TLC Should Have Never Cast Kimberly
90 Day Fiancé franchise fans took to Reddit to discuss the response by Ella's parents when it came to her telling them she wanted to go to Dubai. Many viewers were unhappy that Ella's mom was vocally against her traveling to Dubai and expressed concerns over the safety of the city, even though she thought that it was safe for Johnny to visit Ella. "Dubai is like a cruise ship in the desert…It's much safer & cleaner than American cities, and much wealthier," one top commenter pointed out. Many viewers were not happy with the way Ella's parents miscategorized Dubai, as they thought it was an example of American ignorance that is often shown in the 90 Day Fiancé franchise when it comes to foreign countries and cultures.
Additionally, Ella's parents were slammed for their double standards. "I just thought it was funny that 20 seconds after saying Johnny had no reason to not want to come to America she turned around and said she didn't want Ella going to Dubai," another user weighed in. "Ella can't even afford to take 2 weeks off work to go to Dubai, yet they expect Johnny to be able to afford to take 4+ weeks off to fly to the US," another commenter added. Others pointed out that Johnny also has more responsibilities than Ella, as he has to support his son and elderly parents. Franchise fans therefore think it's absurd and unreasonable that Ella and her parents don't understand Johnny's reticence to travel during a pandemic and think that he should put Ella first.
Whether or not Ella and Johnny are able to meet in person this season remains to be seen. However, Before The 90 Days viewers have speculated that Ella and Johnny are still together regardless of what countries they live in. At the same time, many viewers worry that Ella will not be a good fit for Johnny and his adorable son, Stony. Ella has been accused of fetishizing Asian culture, which could affect her parenting views greatly. Additionally, she comes across as selfish and immature since she fails to grasp Johnny's fears and family duties. Overall, 90 Day Fiancé: Before The 90 Days viewers believe that Ella has a lot of maturing to do before she considers marriage and parenthood.
Next: 90 Day: The Single Life Cast Members Who Gained The Most Followers
90 Day Fiancé: Before The 90 Days airs Sundays at 8 p.m. EST on TLC.
Source: Reddit
90 Day Fiancé: Ben Gets Real About Instagram Filters Amid Mahogany Scandal
About The Author