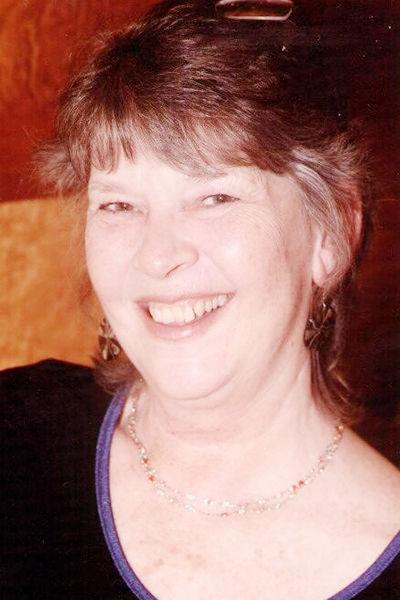 'Historic New York' tour book features local attractions | Allegany County
Tour the Empire State and travel back in time using the book, "Historic New York: A Tour of the State's Top 125 National Landmarks," as a guide.
Historian Karen McLaughlin Cuccinello, of Summit, has written the book as a carefully curated travel guide featuring the most intriguing and significant of the state's nationally recognized historic landmarks. It brings an awareness of the tucked away places that people might not otherwise know about.
Released in June, the 248-page, paperback book is quite extensive covering museums and historical sites all over the state. The guide provides interesting anecdotes and color photography of unique museum collections, the homes of famous artists and architects and vistas of natural splendor amid the Adirondack Mountains.
The book is broken up into 11 Tourist Zones and has a thematic index as well. The Chautauqua-Allegany Zone lists several local museums including the American Museum of Cutlery in Cattaraugus, Seneca Iroquois National Museum in Salamanca; Alfred Ceramic Art Museum, Pioneer Oil Museum of New York in Bolivar, Lucille Ball Desi Arnaz Museum & National Comedy Center in Jamestown and the Dunkirk Lighthouse.
Cuccinello is currently the deputy director of Region 7 Association of Public Historians N.Y.S. (APHNYS) that encompasses Fulton, Herkimer, Montgomery, Oneida, Otsego and Schoharie counties. She has authored numerous books and articles on Schoharie and Northern Delaware County history, and is historian for the town of Summit and village of Stamford. She grew up in Westchester County and moved to Summit in 1978, where she still resides.
According to Cuccinello, the book came about after she saw a notice in a fall of 2019 monthly newsletter from Association of Public Historians N.Y.S. (APHNYS). She said the Globe Pequot Press was looking for a person to write about historic sites all across New York state. Since she'd been self-publishing numerous books on Schoharie County and a couple on Delaware County, she thought she'd give it a try and contacted the publisher to see if the job was still open.
After providing the publisher with a few sample articles, her biography and a list of potential sites that she planned to look into throughout the state, Cuccinello was hired. In early November 2019, she started the book. She had to cover approximately two sites per county for all 62 counties in the state of New York.
For over 12 months, Cuccinello visited 30 different places, plus a dozen or so that she'd visited and liked through the years. She looked for historic sites and museums that may be New York's hidden secrets.
Cuccinello expanded her research by asking the people who worked in the places to tell her more. She asked questions like "What's your favorite part of the museum? What are some of the unique things at your museum? What do visitors often say when they come to your museum?"
"Some counties had lots of museums and historical sites, and some not so much," she said. "I tried really hard to find some of the lesser-known, out-of-the-way places. I did that because I feel some of the little museums sort of get lost, but I also added some of the biggies like the Corning Museum of Glass."
She said there are old mansions turned into museums that were once owned by wealthy people. In LeRoy, there's a JELLO museum and a peppermint museum in Lyons. Alfred Ceramic Art Museum is unique and located right on the university campus.
Cuccinello said researching all these places was a huge learning experience for her. She said the Seneca Iroquois Museum in Salamanca was particularly interesting, and the Pioneer Oil Museum in Bolivar surprised her because she had no idea how big the oil industry was in New York state over 100 years ago.
The Historic New York book can be purchased on Amazon and Barnes & Noble. Some of the museums may have the books available as well. Most of Cuccinello's other books are also on Amazon.