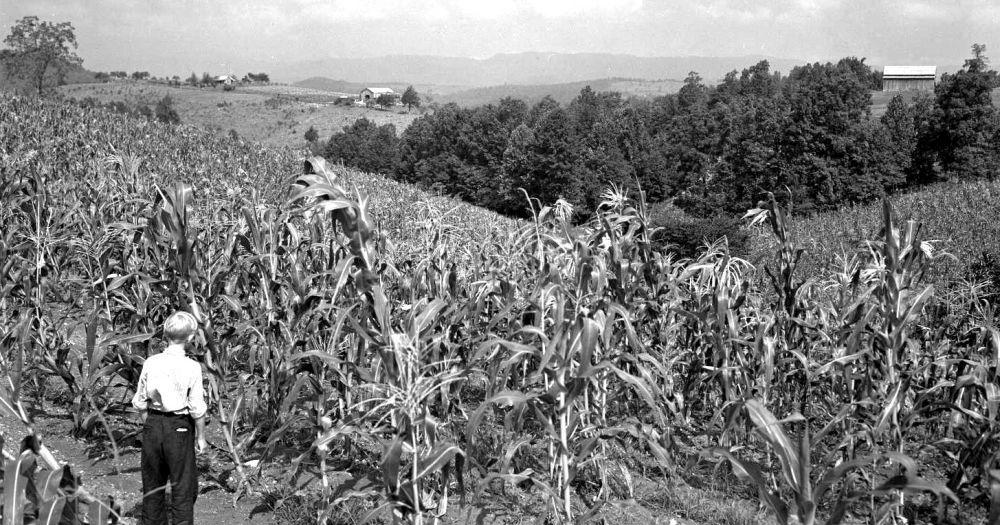 Farm tour: Texas boys traveled across U.S., Canada to promote state agriculture | News
Leave it up to an Aggie to devise such an audacious idea: Send a busload of young boys who lived on Texas farms to tour the United States to promote the state's agriculture.
In 1920, just as Texas and the county was finally recovering from the ravages of World War I and the great influenza pandemic, Howard H. Williamson (1890-1973), state agent for the Texas A&M Extension Service, proposed the Texas Farm Boy Tour, taking teen boys on a 5,000-mile trip throughout the United States and Canada.
The trip was designed to promote Texas agriculture and to let the boys see the country firsthand — a rare opportunity for farm kids who rarely got to travel beyond their county seats.
The Texas Chamber of Commerce, partnering with local chambers, co-sponsored the trip along with local banks, agri-businesses and the Santa Fe Railway helped fund the trip. Cost to send each boy was $300 (about $4,200 in today's dollars).
The trip was heavily promoted among Extension Service agents, rural school districts and newspapers. Extension agents in each county received U.S. maps showing the 18 states included in the tour. They were instructed to unfurl the maps to help encourage boys to apply.
About 40,000 farm boys from throughout the state were selected by their local extension service to apply. They were nominated after they received top prizes in county fairs and agricultural exhibitions for their livestock or crops.
Of those, about 4,000 boys were selected to apply by submitting letters of recommendation, essays on Texas agriculture and character evaluations from clergy and teachers. They also were tested on their knowledge of a vast array of farm-related topics such as growing peanuts, raising pigs and judging livestock. Competition was intense.
Over several months, about three dozen top-scoring Bell County boys were selected to ride a specially assigned train to College Station for the final exams, interviews and scrutiny.
The trip was designed on the heels of the 1907 Texas Five Million project to attract five million more farmers as well as agricultural and factory workers to the state. The Texas Five Million marketing scheme was designed and promoted by a Temple-based newsman and business promoter, John Randolph Lunsford (1857-1934), and promoter Harry Van Dusen Van Demark (1881-1948). Lunsford also was a key figure in the creation of Buy-It-Made-in-Texas, an association to promote Texas' industries and agriculture.
Texas, with its vast uninhabited land and burgeoning industries, needed more people to work farms and factories. Following the 1915 economic depression, the movement was supported by the Industrial Congress, which also helped unemployed laborers and manufacturers and supported establishment of factories. By 1917 the Buy-It-Made-in-Texas movement resulted in legislation allowing corporations to make contributions to commercial organizations.
Thus, the Farm Boy Tour was designed to encourage youths to stay on farms and promote Texas-grown products.
The Texas Farm Boy Tour also hid an uneasy truth about the health of the state's agricultural economy — the rise of tenant farms. Tenant farmers lived on the edges of poverty, never owning the land they tilled and owing landowners most of their profits.
In 1880, nearly 38% of the state's farms were tenants; by 1920, the number rose to more than 53%. However, that same year, more than two-thirds of all farms in blackland counties (such as Bell) were worked by tenants. An estimated one-third of farm labor was composed of children younger than 18, many of whom sacrificed their schoolwork for field work.
The educational disparities were starkly different between city children and rural children. Thus, Williamson's plan was to widen opportunities and knowledge for farm boys by allowing them opportunities they would never receive in their rural schools and to encourage them to improve farms and ranches.
Four Bell County boys eventually made the cut: James William Hightower (1908-1946), Sam Finley Brewster (1904-1996), Charlie Wesley Moore (1903-1970) and his twin brother, Clyde Johnson Moore (1903-1930).
On July 31, 1920, six Pullman cars, a day coach and baggage car loaded with 150 eager teen boys between the ages of 12 and 16, their sponsors and A&M chaperones pulled out the College Station depot. Included in the baggage were 100,000 pamphlets, leaflets and brochures chockfull of photos and narratives about Texas agricultural opportunities.
Their itinerary made stops at the best cotton, corn, wheat, alfalfas, vegetable and livestock farms, cooperative creameries and dairies, fruit and vegetable packing plants, agricultural college and experiment stations.
On they chugged through Oklahoma, Kansas, Nebraska, Iowa, Illinois, Indiana, Michigan, New York, Pennsylvania, Washington, D.C., Virginia, Kentucky, Tennessee, Alabama, Mississippi and Louisiana. They toured farms, meat-packers, plow factories and the Ford Motor factory in South Bend, Ind.
Along the way, the entourage visited big-market centers and scientific centers. They also toured the U.S. Capitol where they visited the Smithsonian Institute and the Virginia farm of U.S. Secretary of Agriculture Edwin Thomas Meredith (1876-1928). Veering north, they stopped at Niagara Falls and ventured over the border to Ontario, Canada.
After 16 days and 5,000 miles, tired and happy farm boys with their guides and chaperones rolled back home in mid-August.
They were able later to relive their experiences with their families, thanks to Henry Ford. Because of his interest in film as an educational medium, Ford founded a motion picture department in 1914. Cameramen followed the Texas Farm Boys as they toured the nation.
Ford made the film available for traveling viewings throughout rural Texas. Although the film has deteriorated, much of it has been preserved through the Texas Archive of the Moving Image: https://texasarchive.org/2006_00082