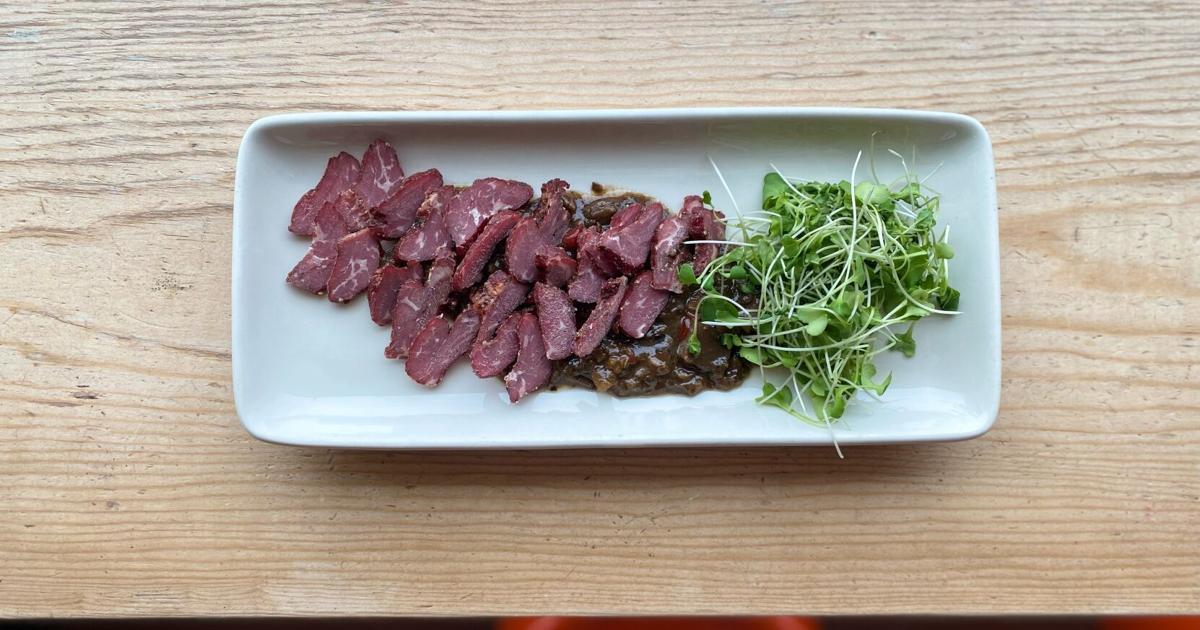 Trend: Tours pair well with tastings | Food
SUTTONS BAY — Leelanau County wineries moved forward with a new idea this winter: progressive tasting experiences.
Mawby Sparkling Marketing and Wine Club Manager Claire Lepine said they launched Elevate Elm Valley in January as an extension of the summertime Table Four2, private wine and food pairings.
"We had great feedback," Lepine said. "Sparking wine and food go really well together."
Elevate Elm Valley, she said, allows people to visit both tasting rooms on their property, making the winery a "one-stop shop" during the colder season.
"We have a lot of fun putting together food and wine pairings," Lepine said. "It's been more intimate but we've had larger groups that share and enjoy too."
The events begin at Mawby, where a group of two to six guests can sample two small plates and two wines: cheese and crackers with "green" and steak and mushrooms with "gold." Tastings conclude with pistachio cranberry macaroons and the "Mixtape" wine at bigLITTLE.
The menu, Lepine said, aims to feature local companies. The mushroom relish and jalapeno jelly come from American Spoon Foods and the Delmonico jerky is made by Maxbauer's Meat Market. Lakeview Hill Farm provides microgreens.
Elevate Elm Valley experiences are available at 12:30 or 2 p.m. Thursdays and Fridays in March. Register at exploretock.com/mawby.
Kimberly Zacharias, winery promotions at Black Star Farms, said they started the Progressive Wine and Food Tasting over the winter to "offer a high-end, exclusive experience."
Tours begin at the Inn at Black Star Farms, where Zacharias said she explains the history of the winery. Next, they travel to the wine cave, where she discusses the winemaking and aging process. End in the VIP Barrel Room for dessert.
"It's an educational, in-depth experience," she said.
Six small bites accompany six wines during these sessions. Sparkling, white and red varieties are included.
"It's prepared by culinary staff," Zacharias said of the menu. "We try to do local things."
For example, the charcuterie features raclette from Leelanau Cheese.
Two to four people can participate from noon to 2 p.m. March 19 or April 2. Tastings are $85 per person.
Reservations are required through mynorthtickets.com.